Last month Le Bon Marché Rive Gauche in Paris opened a new shoe department called 'L'espace Souliers' which is a wonder of architecture, light and colours. It is located on the second floor of the department store and is really worth the visit, whether you plan to buy a new pair of shoes or not… and whether you can or cannot buy yourselves a new pair of shoes there as most of them are rather expensive: luxury shoes, designers' shoes,… all for women.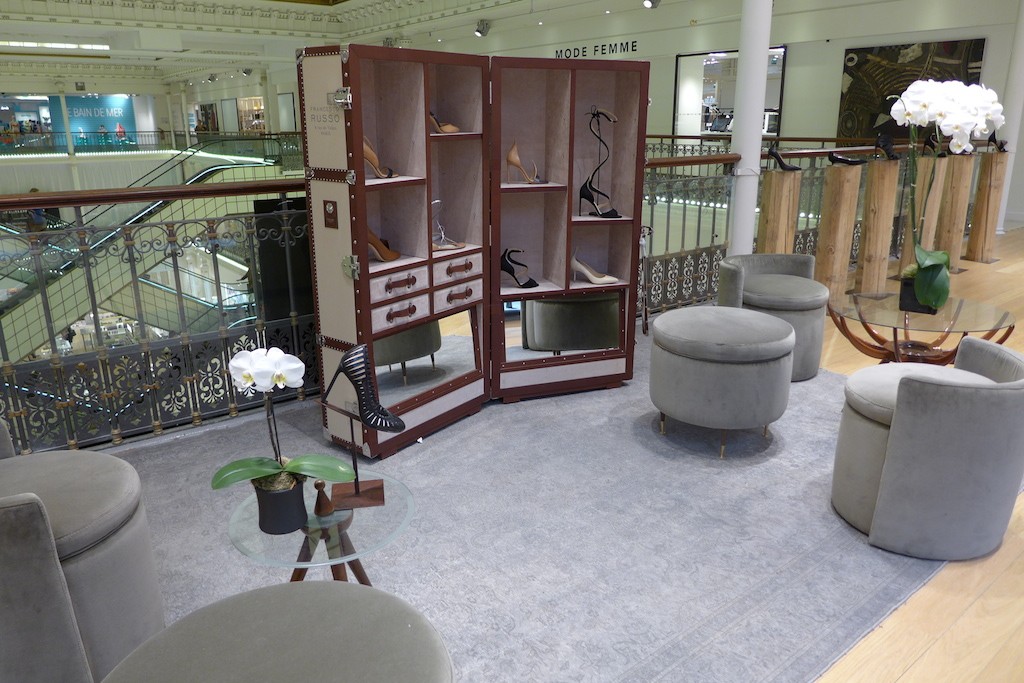 Four different spaces have been created, each of them being dedicated to different kind of shoes. The two most impressive are the winter garden, 'le jardin d'hiver', where luxury shoes are displayed and the nave of light, 'la nef de lumière', devoted to avant-garde shoe designers.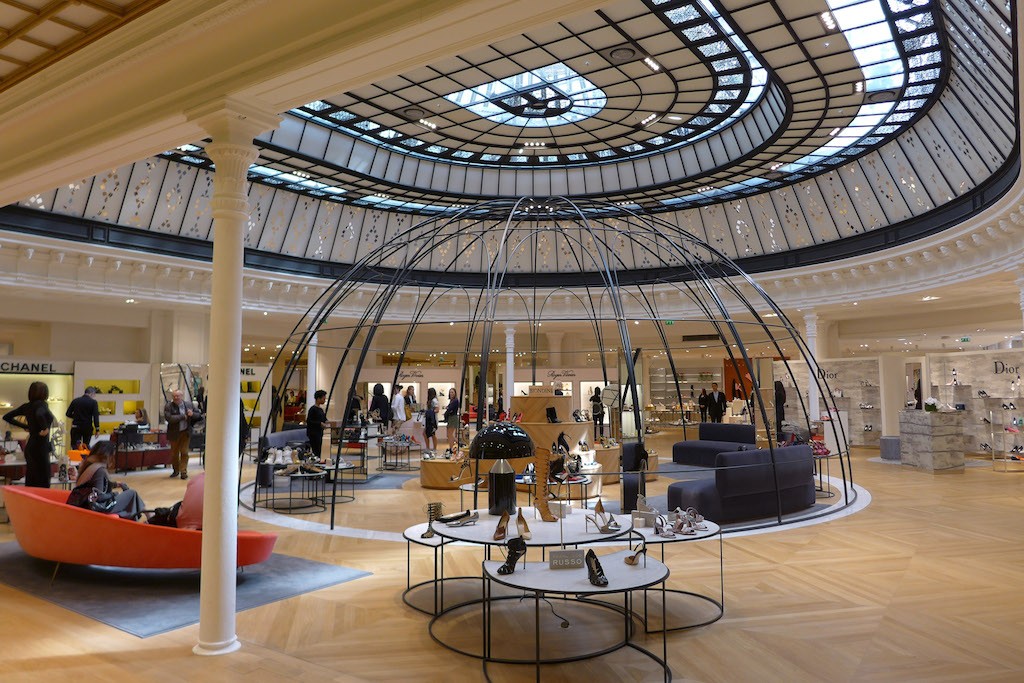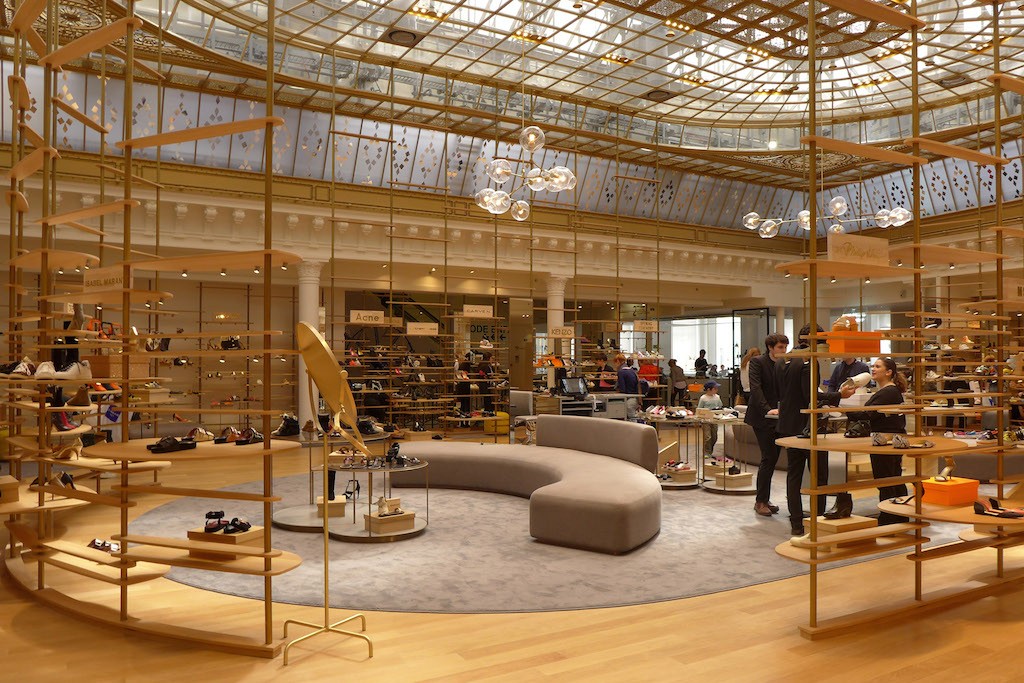 THE place where to buy new shoes for the summer… if one can afford it!
And if you cannot, it does not really matter. Indeed the place itself is worth the visit! Firstly because the glass roofs are so magnificent  that they are really worth a look. Secondly because many of the shoe makers displayed there cannot be found anywhere else and are real artists: Francesco Russo, Sophia Webster, Marni, … And thirdly because all the shoes are exhibited as works of art. One really has the feeling to visit an exhibition focused on fashion rather than to do shopping in a department store.
And for those who are fond of Jimmy Choo, Valentino, Givenchy or any other famous luxury shoe maker, of course you will also find their beautiful creations there, either in the winter garden or in the amphitheatre around it. In a few words, the 'Espace Souliers' in Le Bon Marché is a true delight to the eyes!
Christine Bokobza – Good Morning Paris B&B – www.goodmorningparis.fr

Practical information : Espace Souliers – Le Bon Marché Rive Gauche – 24 rue de Sèvres 75007 Paris