Bettina Rheims is a French photographer who was born in 1952 and whose father was Maurice Rheims, a famous auctioneer and art historian. She is known to be the photographer of movie stars. More than this she has been for fourty years the photographer who sublimates the women, all the women, whether famous or unknown, dressed or naked, in black & white or in colour, … One cannot remain indifferent to all this women's beauty shown in the retrospective exhibition taking place in the Maison Européenne de la Photographie in Paris : five rooms on three floors, about 180 photographies, … A must-see until 27 March!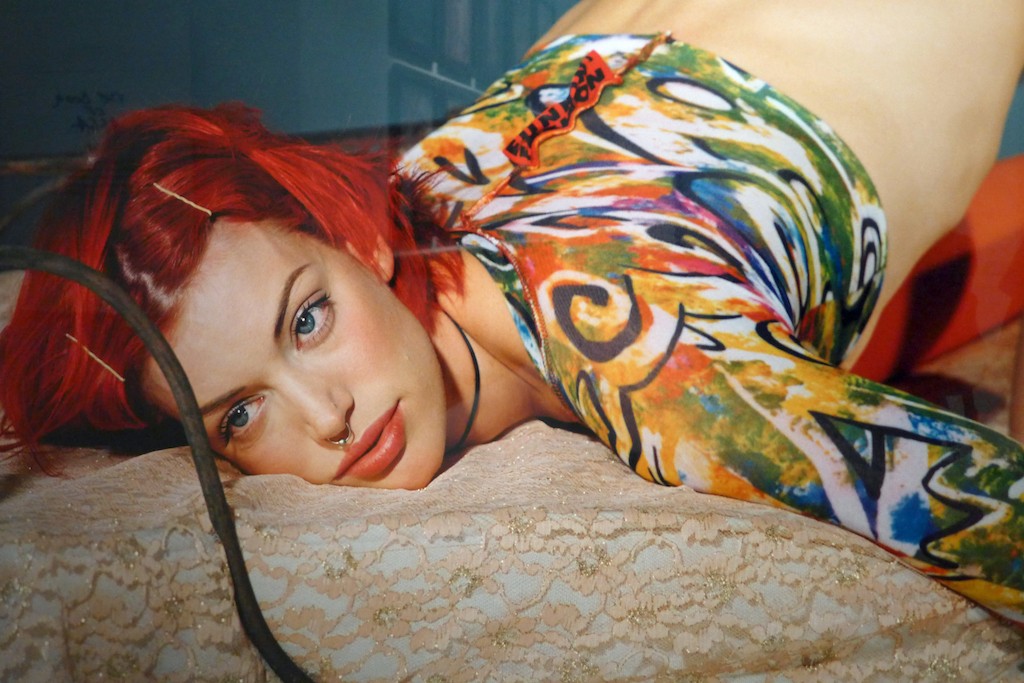 Bettina Rheims: Room One
From the beginning of the exhibition one is struck by the realism of Bettina Rheims' s photographies due to their life-size, their bright colours and to the extreme quality of the prints.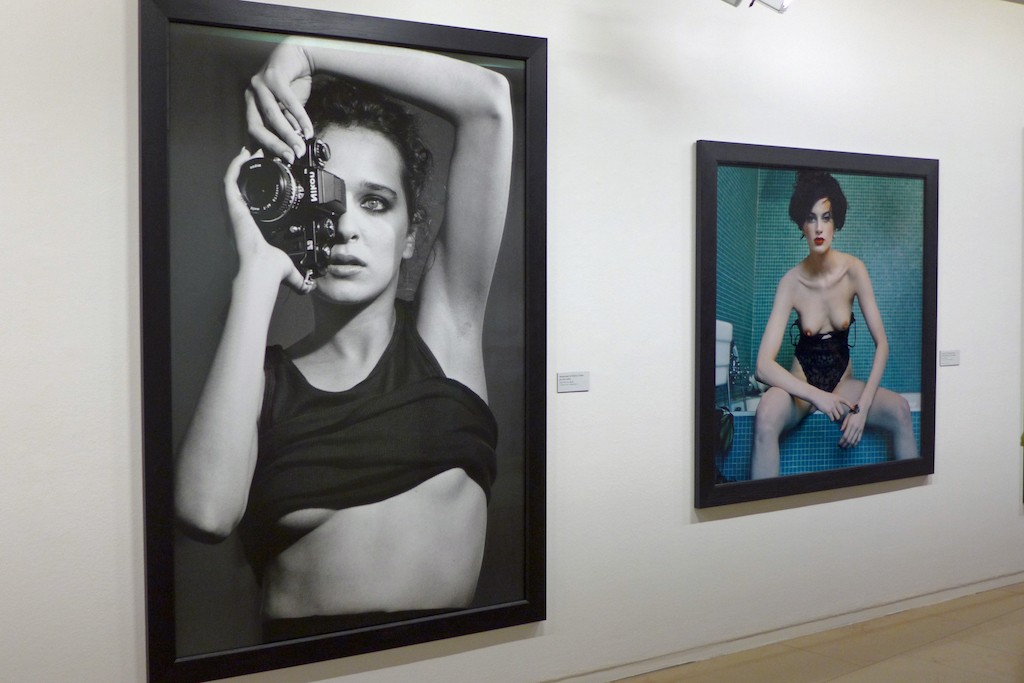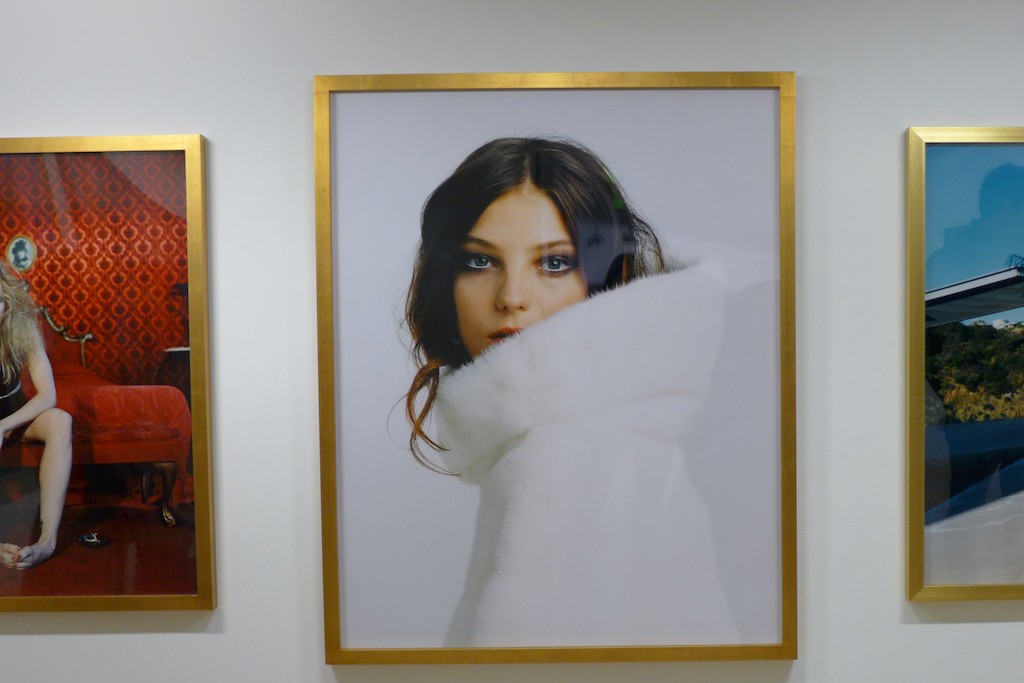 Bettina Rheims: Room two
Most of the pictures shown in the second room are coming from the series 'Pourquoi m'as-tu abandonnée' (why did you forsake me). Bettina Rheims started this series in the mid 1990s and has enriched it until today. She has included in it some of the photographies she made both in France and in the United States for fashion magazines or for the promotion of the cinema. One can admire many famous actresses or models which are sublimated in this series of pictures. Among my favourites: Monica Belluci, Kristin Scott Thomas or Laetitia Casta.
In Room Two is also exhibited the series 'Chambre close' that was made in 1991 in collaboration with the writer Serge Bramly. This series of pictures was inspired by the story (written by Bramly) of Mister X, a man who was in the same time a distinguished amateur and a voyeur and who approached unknown women in the street so as to take them to a cheap hotel room and photograph them. Bettina Rheims played the role of Mister X and made the series of pictures 'Chambre Close' which was completely new and original in the photographic landscape of the early 1990s.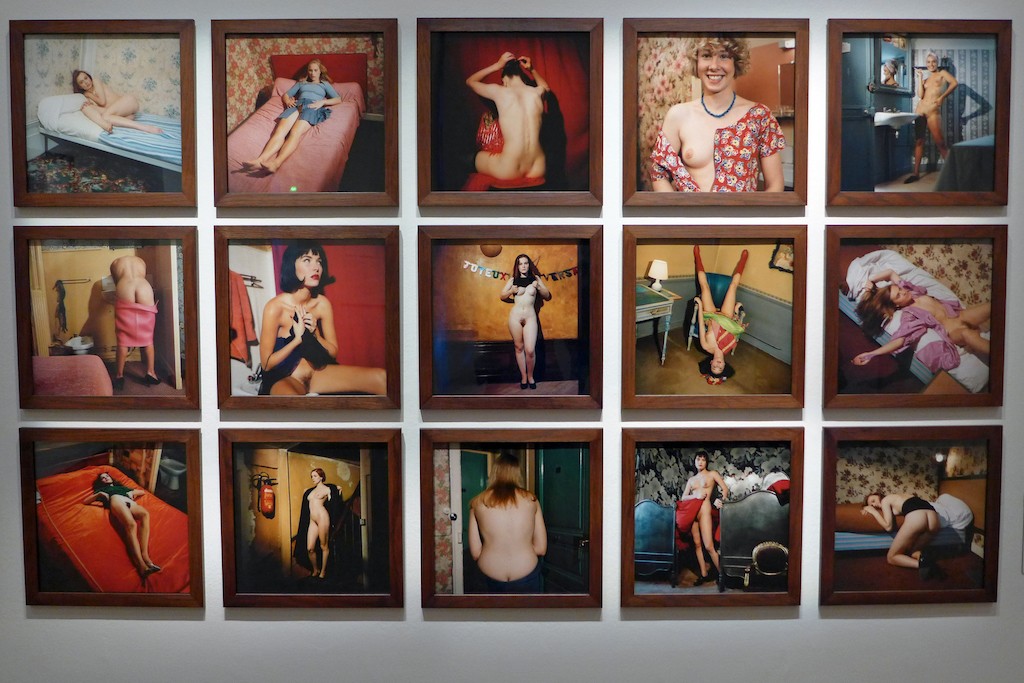 Bettina Rheims: Room THREE
The Room Three is dedicated to the Gender studies. Bettina Rheims has always been interested in the question of the identity: 'man or woman?' and in the way it is experienced. Several series are exhibited in this room with photographies from the early 1990s till 2011. My favourite are the black & white pictures of Kim Harlow, a transsexual who became Alexander again for a photo session. Kim was a legendary figure at a time when transsexuality was still a complete taboo and died of AIDS in 1993.
Bettina Rheims: Room Four
The series of pictures which is exhibited in Room Four was made in 2005. It is called 'Héroines' and shows beautiful pictures of women who posed like statues, with a lost look of nostalgia and a sense of abandonment in their posture: absolutely wonderful!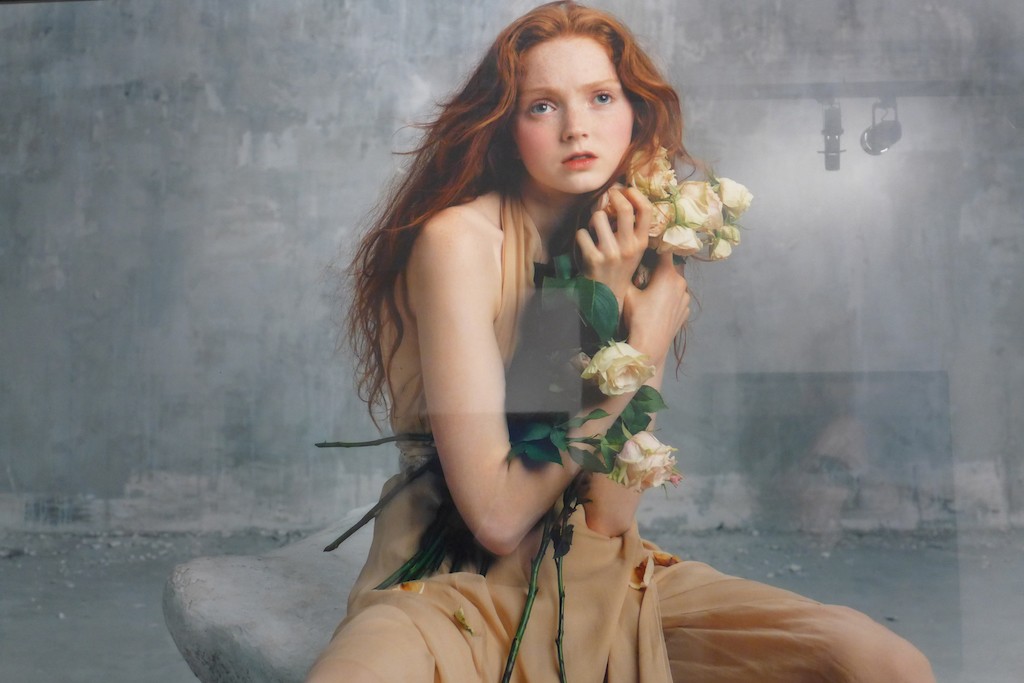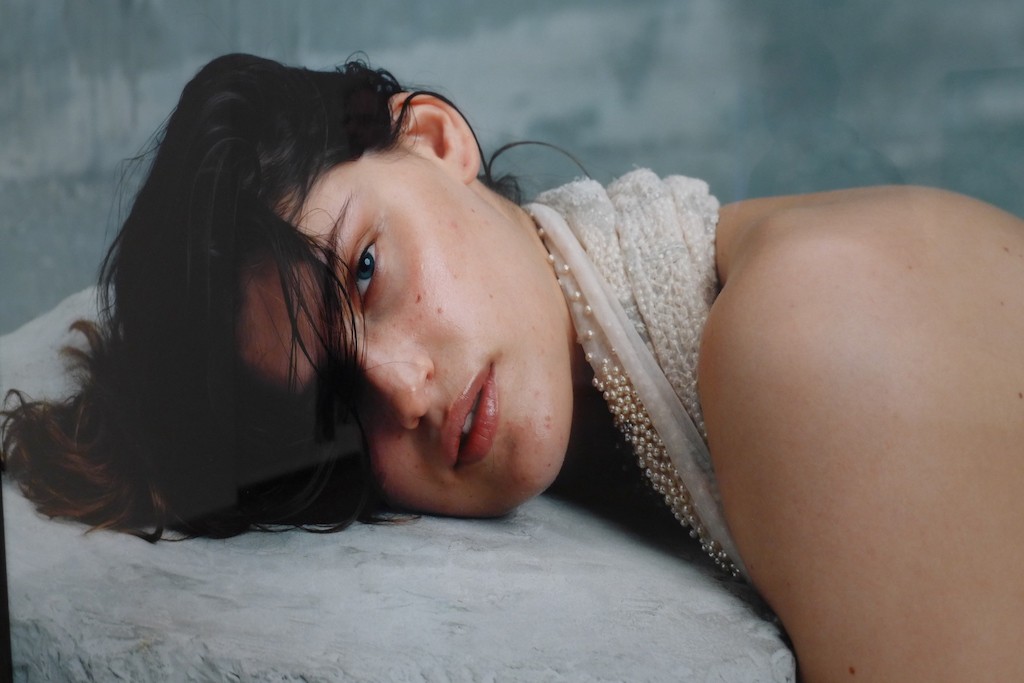 The Room Four also shows some more pictures of women of the series: 'Pourquoi m'as-tu- abandonnée'…
And a more recent series of photographies that Bettina Rheims made in 2014 when she has decided to photograph about 60 prisoners in 4 French prisons, all women, all unknown and in search of identity and pride. The expressions of those women are really striking!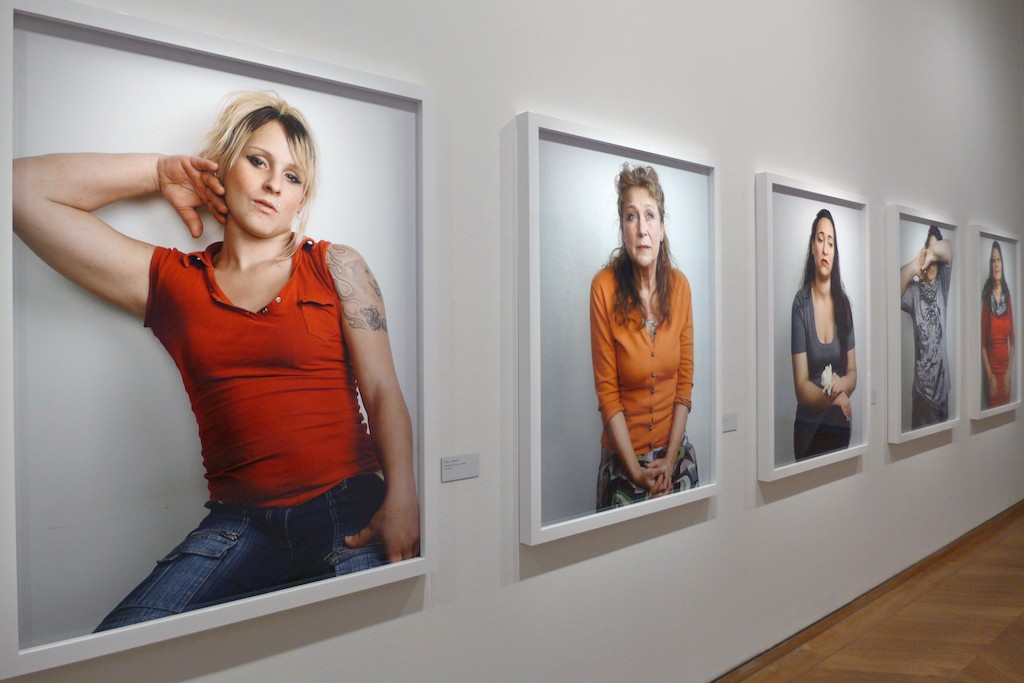 Bettina Rheims: Room Five
The series of pictures exhibited in the Room Five was made in 2005 in collaboration with Serge Bramly and inspired by a text of the writer, called: 'Rose, c'est Paris' and telling the story of a girl looking for her twin sister in various emblematic places in the city. The black & white photographies show one or two women in eccentric situations and places all over Paris.
The last series of photographies is entitled: INRI and was made for the 2000 Jubilee. It shows scenes from the life of Jesus in a contemporary context. I let you discover these pictures on the spot as I did not like them at all. The pictures were too expressive and realistic for me and I did not find them aesthetically pleasing.
The exhibition has just started and has already pulled many visitors. I recommend you to go there rather in the morning at opening time or one hour and a half before the closing. You can also try lunchtime, around 12.30 or 1pm.
Practical information : Maison Européenne de la Photographie – 5 rue de Fourcy 75004 Paris

Christine Bokobza – Good Morning Paris B&B – www.goodmorningparis.fr