Good Morning Paris The Blog is back after a few silent months… hopefully with a new post every week! For this comeback I am happy to introduce you to the most beautiful painting exhibition taking place in Paris this autumn: Anders Zorn, in the Petit Palais. There are ten days left to discover this remarkable Swedish artist and his masterpieces. You might have never head of him; you might have never seen any of his paintings… Do not miss this unique opportunity!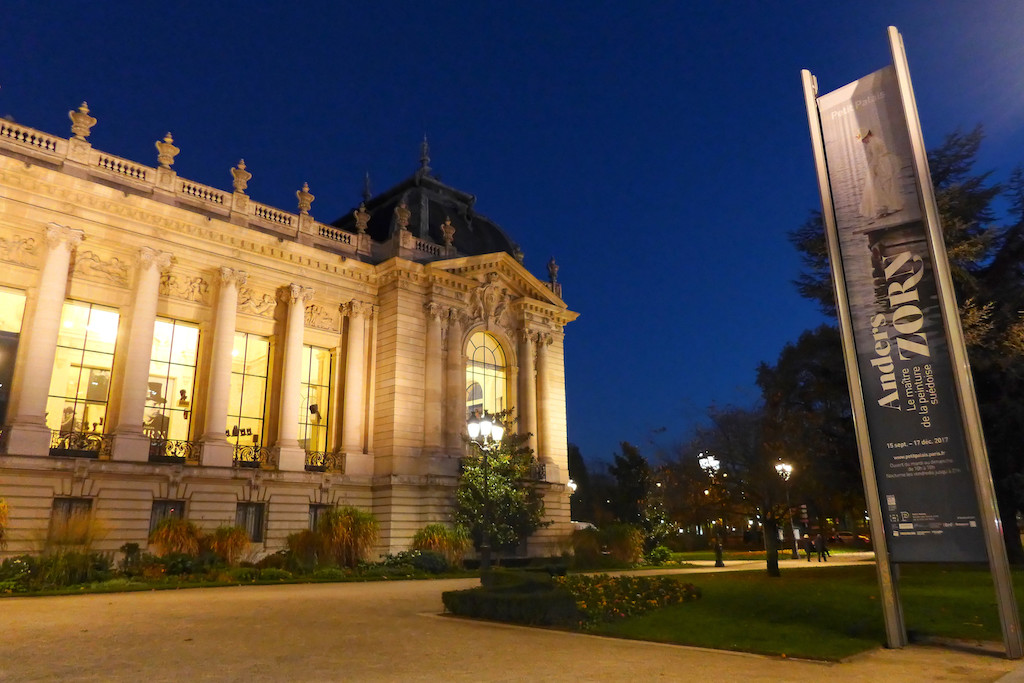 Anders Zorn is the Master of Scandinavian painting from the late 19th and early 20th centuries. Zorn was born in Sweden in 1860 and has been internationally famous in his lifetime as a watercolourist, as a portraitist and as a printmaker. Nevertheless one might have never heard his name as the exhibition taking place this autum in the Petit Palais in Paris is the first retrospective of his works since the one held in… 1906 at the Galerie Durand-Ruel. Do not miss it, it is simply amazing!
From the first room I have been captivated by Anders Zorn's painting. The watercolours from his early years are masterpieces and among my favourite works in the whole exhibition. I have literally fallen in love with the portrait of a young woman "En deuil" that Zorn painted at the age of 20: so stirring!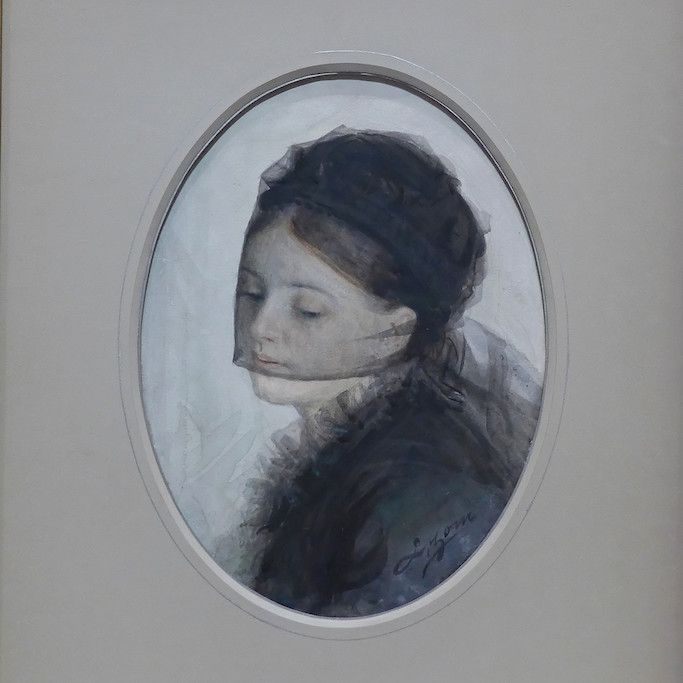 I have also appreciated very much the way Zorn has caught the movement of water, waves and ripples, in many of his watercolours.
In the following rooms most of the works exhibited are oil paintings whose delicate and airy touch is as impressive as for the watercolours. One travels with Zorn, from Paris to his native land, Dalecarlia, where he painted many scenes drawn from day-to-day existence.
Scenes from Paris…
… and from Dalecarlia
Anders Zorn was also a master printmaker and an entire circular room shows in a subdued light a wide selection of his printed works, mainly portraits or prints based on his painted compositions. Black and white ambience…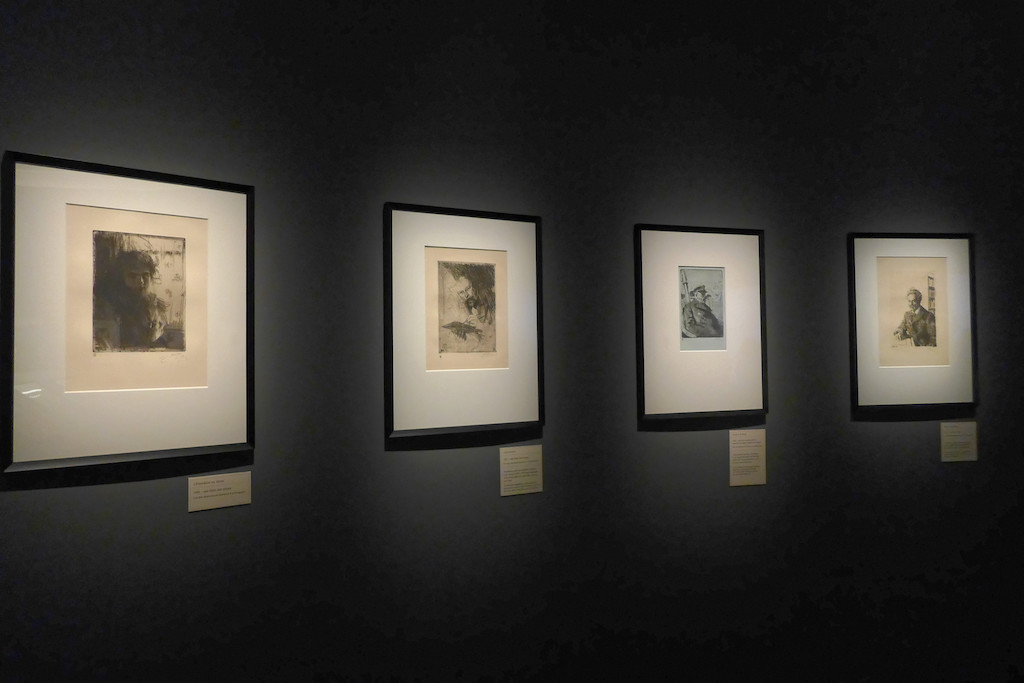 The whole exhibition is carefully laid out: the setting of each room, the colour chosen for the walls depending on the room, and even the captions for the paintings. Everything is perfect, especially the atmosphere of traditional Sweden for the paintings of Dalecarlia: so well rendered by the light wooden walls!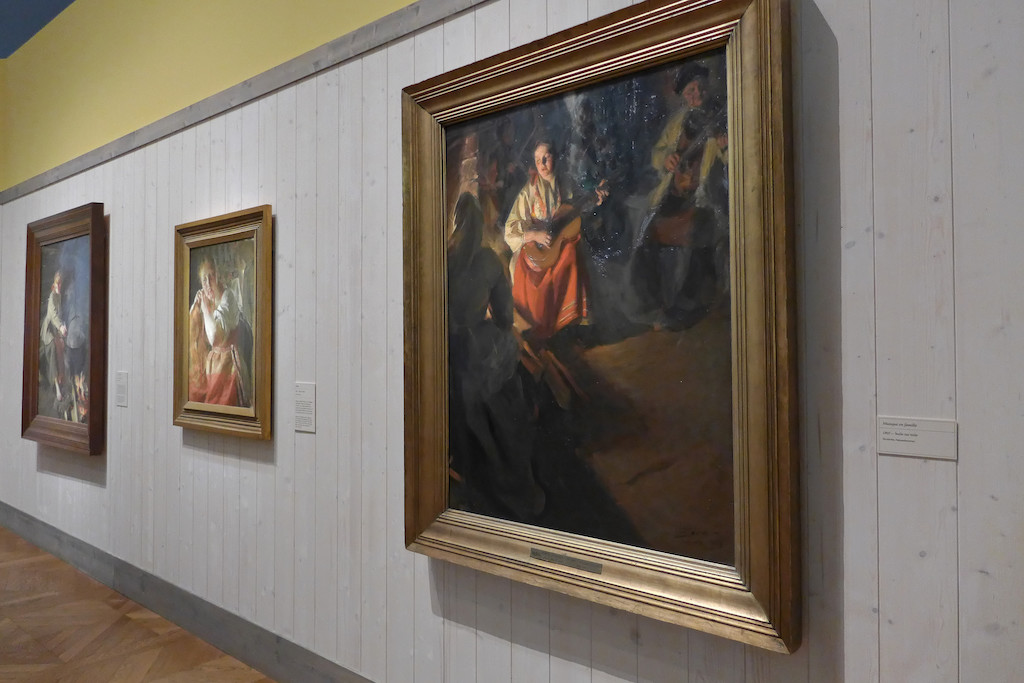 Furthermore one can appreciate the place itself, the Petit Palais and its beautiful architecture and decor, whether inside or outside, in its gardens or from the street. If you have some time left, enjoy a walk through the permanent collections or a drink in the garden tea room: not to be missed as well.
For sure ten days is a short delay and I apologize about it. Nevertheless I hope that you will have the time to go and visit this outstanding exhibition. The Petit Palais opens late on Fridays… and there are two fridays left until 17 December!
Christine Bokobza – Good Morning Paris The Blog

Practical information: Exhibition Anders Zorn –Petit Palais– Avenue Winston Churchill 75008 Paris – Tuesday till Sunday: 10am-6pm (9pm on Fridays) – Until 17 December 2017